my sister stopped by with an Ivy plant, cupcakes, and a 6 pack of dole pineapple juice because it reminded her of me:



my mom stopped by around 5pm. she made me gorditas de harina: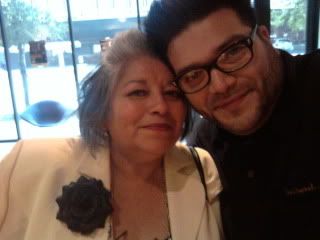 my birthday dinner - homemade stuffed-crust pizza!

ingredients: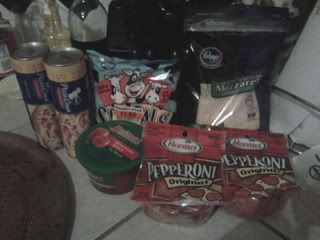 unrolled and flattened the crust:



placed the mozzarella sticks near edges:



added marinara sauce:



had put it in oven and decided to add more toppings:



...as seen here: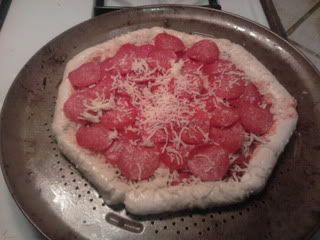 ready!



delish!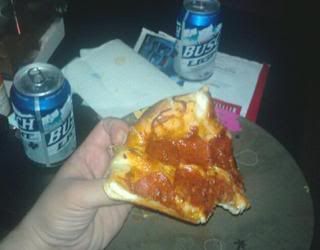 the crust became one with the pizza pan: